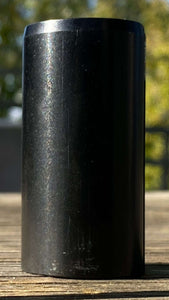 Have a HIC fork but no HIC shim?
We got you covered!
Specs:
Lightweight: Aluminium
Hic Shim length: 60mm
Finish: Anodized OG Black

Compatible with HIC forks and SCS forks.
Can be used as a Ihc to Hic conversion shim. (slide Hic shim over Ihc compression and boom, you now have a Hic sized compression) 
Included:
1 Hic Shim
Check out our Balanced Fork. Side Note it will make your scooter lighter.