Stay Balanced
Our mission is to inspire riders
We believe balance is key to growth
Be a part of our movement
#StayBalancedRideBalanced
Customer Experience
Love what your brand stands for. #RideRapture

Sean W.
That scooter looks amazing I can't wait for the deck to come out. I am hoping to visit ohio sometime in August.

Maverick Pitman
Your designs are always the best of everything😍 🙌 

@actuallymynameisbodyn
Cant get over how nice those bars are and the deck might have to cop both

Alex Polifrone
Dang rapture against Aztec *worlds lightest fork

VX King
Got the rapture clamps and wheels in the mail today. My son is breaking them in now

Jim C.
The rapture decks are looking so nice!😍

Ewan Larkin
Meet The Team
It's awesome that you are here with us right now
We wanted to introduce you to some of our team members
Meet Chase
Hey! My name is Chase. Rider and Founder of Rapture Pro Scooters.
My passion is riding and it has been since my first ankle breaking razor scooter.
To be honest, 13 year old chase and present Chase aren't much different...
Other than landing more sick tricks...
and rocking a stache :)
I'm super stoked you are here. Take a look around and see what you like. We are confident you will enjoy just about anything in our store.
Bias... Yes 😏 But I only speak facts.
@chase.rost
Meet Chan
Hey Friends! Chan here
Part Owner and Operator of Rapture Pro Scooters.
My greatest passion is simply being outdoors. Be it a walk through the woods, a hike up a mountain or a set of wheels under my feet at a park. 
If you are local, you may find me riding a Rapture Deck, with a camera in my hand, scooting footage of our riders.
I am part of our customer experience team here at Rapture. 
So if you need anything or have any questions, always feel free to reach out to us anytime.
@chandlerrost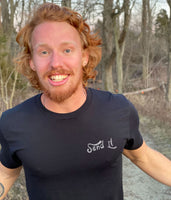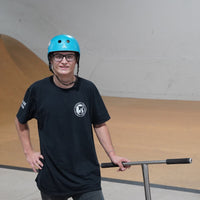 Meet Kaydin (Team Rider)
Hey there! My name is Kaydin Johnson and I am a 20 year old Christian scooter kid that lives in Mesa, Arizona.
Scooter riding is one of the biggest pieces that put my life together along with my Jeep that I can use to get over any rock in my way.
My overall goal In my riding is to be the best ambassador towards the sport as I can be and teach those younger riders to help them achieve their goals in the passion we share.
@kaydinjohnson
Meet Mick (Team Rider)
Hello! My name is Mick Daley and I live in Lake Havasu City, Arizona.
Scootering has been my biggest passion in life for many years.
I have spent countless hours at several skate parks trying to push my riding to the limits.
During my riding career I have lived in Arizona, Idaho, and South Dakota over the years I have met all styles of
riders and seen a wide variety of skate parks.
Scootering has taught me anything in life is achievable if you work hard enough for it, I am not talented I am obsessed.
@mick_daley11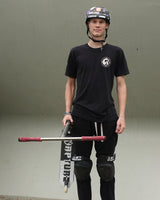 Meet Bryden (Team Rider)
What's up guys! My name is Bryden Hovick and I am a 17 year old scooter rider from West Carrollton, Ohio! 
Scootering has been apart of my life since i was about 8 years old, landing tricks, meeting friends, and just having a good time! I actually owned one of the very first rapture decks!
Anyway I am just here to have a great time and help as many of you guys as i can while growing myself! And I am glad to be apart of this journey! 
@bry.flip
Meet Zach (Team Rider)
Whats up! I'm Zachery Stearns, from down in Jacksonville Florida. I'm 23 years old.
I love cheese burgers, and scooters are my life.
I enjoy growing and learning every time I hop on my scoot and ride, its honestly the best feeling.
@nfl.zachery024