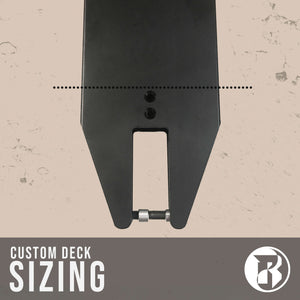 Want to ride a Rapture deck but maybe its too long or you want a mini scooter? No Problem! We got you covered.
Just select the size you would like your deck to be cut down to, and add this to your cart when you order a new deck. 
We will professionally hand craft your deck to the exact specifics you need.
If you would like a size that is not listed, please select OTHER and then email us at info@raptureproscooters.com to let us know the size you would like.